 Podcast: Play in new window | Download
Subscribe: Apple Podcasts | Android | Google Podcasts | RSS | More
How Will You be Known?
Are you willing to set the standard? Are you willing to stop following the crowd and begin doing the right thing (even if no one else is doing it) and not do the wrong thing (even if everyone else is)? You are a leader and you have before you great opportunity to make change and affect others. But you can't make that happen if you're not dependable, reliable, and consistent. Are you a serious business person? Then you need to stop the excuses, make a practice of always being on time and take control of your schedule. Think all of that isn't possible and you'd have to be perfect to accomplish it? It is and you don't. What you do need to do is be in charge – of you. Take charge of your reputation. Become known as someone who is dependable, reliable and consistent. Those are the traits of leaders who others want to follow. Set the standard and become that person.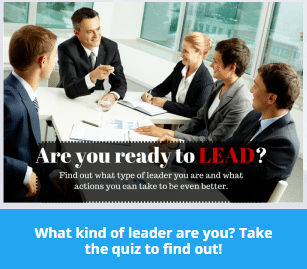 Click here to check out our newest leadership development tool – LEAD – Leadership Education and Development
Steve Caldwell is an executive mentor and coach to managers and leaders who desire to excel in their career and become the leader others want to follow. Steve is a leadership expert, host of the Manager Mojo podcast and author of the book Manager Mojo – Be the Leader Others Want to Follow. (www.ManagerMojo.com)
Steve also coaches his followers not only on how to become great leaders, but how to effectively coach and lead their employees to find satisfaction and fulfillment from their jobs and life.
Having started his work career at the savvy age of 13, Steve is also currently CEO of Predictive People Analytics based in San Francisco, CA, a firm specializing in helping leaders increase sales, reduce turnover, and attract key talent. (www.PredictivePeopleAnalytics.com)