 Podcast: Play in new window | Download
Subscribe: Apple Podcasts | Google Podcasts | RSS | More
Vision & Mission – Are Yours Sitting on a Shelf? 
You either love them or hate them – Vision, Mission and Values. Likely you love them because you have them, they are working for you and are instrumental in fueling success. You likely hate them because 1) You don't see the value or 2) You have them but they don't work (because they are on a shelf somewhere). People who jump out of bed each morning excited for the day do so because they have a vision and purpose. They are passionate about what they are focused on. Those who have a hard time dragging out each morning lack a focus. What they need is to direct their attention on creating a Vision, Mission and Values for their life and career/business. Scott Beebe burned out on the corporate rat race. He wanted a business on purpose, and he now helps small business owners remove themselves from the chaos of their business and get their lives back by articulating an intentional Vision, Mission and Values. If you've gotten caught in the unending cycle of 8-5:00, go home and do it all again tomorrow, you might want to learn how a Vision, Mission and Values can put you back on the track you've been yearning for.
Learn more about Scott Beebe by visiting his website.  Don't forget to check out the free tutorial and template to begin creating your vision right now, here.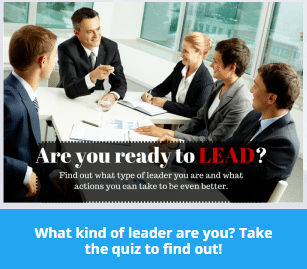 Click here to check out our newest leadership development tool – LEAD – Leadership Education and Development 
Steve Caldwell is an executive mentor and coach to managers and leaders who desire to excel in their career and become the leader others want to follow. Steve is a leadership expert, host of the Manager Mojo podcast and author of the book Manager Mojo – Be the Leader Others Want to Follow. (www.ManagerMojo.com)
Steve also coaches his followers not only on how to become great leaders, but how to effectively coach and lead their employees to find satisfaction and fulfillment from their jobs and life.
Having started his work career at the savvy age of 13, Steve is also currently CEO of Predictive People Analytics based in San Francisco, CA, a firm specializing in helping leaders increase sales, reduce turnover, and attract key talent. (www.PredictivePeopleAnalytics.com)