 Podcast: Play in new window | Download
Subscribe: Apple Podcasts | Google Podcasts | RSS | More
Understand The Human Side of Mergers & Acquisitions 
We leaders throw the term around like we're high financiers – "M&A." The reality is that mergers and acquisitions aren't only about the numbers. There is a human impact, and too often that isn't taken into consideration or it is not given the consideration that is due. You think nothing is going to change? Think again. It already has the moment M&A is mentioned, and your people know it. More mergers fail than succeed, and the ill-considered impact on employees is a big reason. The only thing we have in business is trust and credibility. If you give those up during the current M&A project, you've given up everything. Don't undermine the trust you've built in the team. Understand the human impact of mergers and acquisitions.
Learn more about Jennifer Fondrevay and pre-order her new book, Now What? A Survivors Guide for Navigating and Thriving Through Acquisition, by visiting her website.  You can also connect with her on LinkedIn.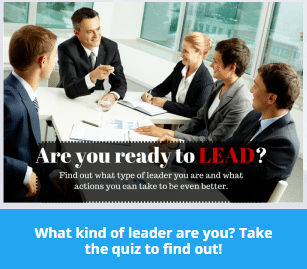 Click here to check out our newest leadership development tool – LEAD – Leadership Education and Development 
Steve Caldwell is an executive mentor and coach to managers and leaders who desire to excel in their career and become the leader others want to follow. Steve is a leadership expert, host of the Manager Mojo podcast and author of the book Manager Mojo – Be the Leader Others Want to Follow. (www.ManagerMojo.com)
Steve also coaches his followers not only on how to become great leaders, but how to effectively coach and lead their employees to find satisfaction and fulfillment from their jobs and life.
Having started his work career at the savvy age of 13, Steve is also currently CEO of Predictive People Analytics based in San Francisco, CA, a firm specializing in helping leaders increase sales, reduce turnover, and attract key talent. (www.PredictivePeopleAnalytics.com)