 Podcast: Play in new window | Download
Subscribe: Apple Podcasts | Android | Google Podcasts | RSS | More
Start Designing a New Future for Customers and Teams
Technology has taken over how we live, work and play. While we often think of tech as the norm, a new future has arrived, one where self-awareness is a critical component that leaders should bring to their teams, customers and board. As a leader, each day you make choices with your time to deal with chronic issues, respond to problems or create a new future for customers and teams. In an age of transparency, customers can write and comment about us anonymously, both positively and negatively. Be willing to ask customers questions and be prepared for good and bad news. Appreciate your customers' willingness to be straight with you. Unfortunately, less than 8% of leaders choose to design new futures and it's time to consider priorities. Listen to what Lisa Nirell, author of The Mindful Marketer, has to say in this podcast.
Learn more about Lisa Nirell and check out her book The Mindful Marketer: How to Stay Present and Profitable in a Data Driven World, by clicking here.  Check out The Mindful Marketer discussion guides and assessment tools by clicking here.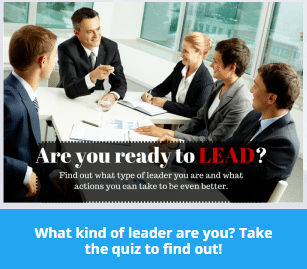 Click here to check out our newest leadership development tool – LEAD – Leadership Education and Development
Steve Caldwell is an executive mentor and coach to managers and leaders who desire to excel in their career and become the leader others want to follow. Steve is a leadership expert, host of the Manager Mojo podcast and author of the book Manager Mojo – Be the Leader Others Want to Follow. (www.ManagerMojo.com)
Steve also coaches his followers not only on how to become great leaders, but how to effectively coach and lead their employees to find satisfaction and fulfillment from their jobs and life.
Having started his work career at the savvy age of 13, Steve is also currently CEO of Predictive People Analytics based in San Francisco, CA, a firm specializing in helping leaders increase sales, reduce turnover, and attract key talent. (www.PredictivePeopleAnalytics.com)