 Podcast: Play in new window | Download
Subscribe: Apple Podcasts | Android | Google Podcasts | RSS | More
Spend Your Time Where It is Most Valuable 
Managers must not be all things to all people. In fact, successful leaders are making deliberate choices each day about who needs to be on their team and who they should be investing time in. While it's not uncommon for a manager to want to spend equal time with all team members, that isn't a wise choice. Think of your time as an investment toward the result of achieving goals. While it seems natural to want to spend more time with those who are struggling and allow those who are having success to go off and do it, that thinking is backwards. By spending time with the ones who are producing the greatest results, a leader can expand success exponentially and achieve even greater results. If you are struggling with the many demands on your time, this conversation can be helpful toward making choices to invest your time wisely.
To learn more about Victor Prince and his work, check out the free tools at www.LeadInsideTheBox.com and go to www.VictorPrince.com. 
If you'd like to check out his book, click here – Lead Inside the Box: How Smart Leaders Guide their Teams to Exceptional Results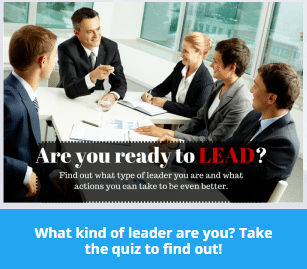 Click here to check out our newest leadership development tool – LEAD – Leadership Education and Development
Steve Caldwell is an executive mentor and coach to managers and leaders who desire to excel in their career and become the leader others want to follow. Steve is a leadership expert, host of the Manager Mojo podcast and author of the book Manager Mojo – Be the Leader Others Want to Follow. (www.ManagerMojo.com)
Steve also coaches his followers not only on how to become great leaders, but how to effectively coach and lead their employees to find satisfaction and fulfillment from their jobs and life.
Having started his work career at the savvy age of 13, Steve is also currently CEO of Predictive People Analytics based in San Francisco, CA, a firm specializing in helping leaders increase sales, reduce turnover, and attract key talent. (www.PredictivePeopleAnalytics.com)