 Podcast: Play in new window | Download
Subscribe: Apple Podcasts | Google Podcasts | RSS | More
Perfect the Art of Asking Beautiful Questions 
You are a leader. You've earned that position because of what you know and how you implement that knowledge. People come to you for answers. Having the answer is great, but so is having the confidence and humility to admit when you don't. It is impossible to know everything in today's complex world, but it's not impossible to find answers to everything when you learn to ask great questions. Successful leaders and business executives need to keep learning. They search for the thing they don't know and learn to rely on thoughtful, beautiful questions to gain information and arrive at conclusions. One of the best ways to make good decisions, a critical responsibility of leaders, is relying on asking good, insightful questions. Be the leader who approaches every moment of every day with a big (invisible) question mark in front of you. Ask. Learn. Gather data and decide. You will become a more valuable leader and what your questions lead you to will be fascinating – and maybe even financially rewarding!
Learn more about Warren Berger and what kind of questioner you are by visiting his website.  You can find his newest book there, The Book of Beautiful Questions: The Powerful Questions That Will Help You Decide, Create, Connect and Lead, or you can check it out on Amazon.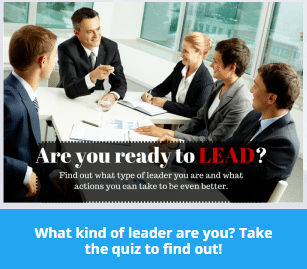 Click here to check out our newest leadership development tool – LEAD – Leadership Education and Development 
Steve Caldwell is an executive mentor and coach to managers and leaders who desire to excel in their career and become the leader others want to follow. Steve is a leadership expert, host of the Manager Mojo podcast and author of the book Manager Mojo – Be the Leader Others Want to Follow. (www.ManagerMojo.com)
Steve also coaches his followers not only on how to become great leaders, but how to effectively coach and lead their employees to find satisfaction and fulfillment from their jobs and life.
Having started his work career at the savvy age of 13, Steve is also currently CEO of Predictive People Analytics based in San Francisco, CA, a firm specializing in helping leaders increase sales, reduce turnover, and attract key talent. (www.PredictivePeopleAnalytics.com)