 Podcast: Play in new window | Download
Subscribe: Apple Podcasts | Android | Google Podcasts | RSS | More
Do You Have Marketing that Matters? 
A lot of noise is being created in the marketplace from vendors trying to make their product or service stand out. With more ways to market than ever before, it is extremely difficult to be heard. While we may get enamored by all the new tools of marketing, they won't make a difference if we aren't focused on our customer. If you want to get above the noise and find a way to be heard, consider talking directly with your most prized clients. Why are you special to them? What could you be doing for them that you aren't currently? Sit down with them and ask. Facebook 'likes' make us feel warm and fuzzy, but they don't pay the bills. Consider going back to the basics to get above the noise.
To learn more about Linda Popky's marketing work and her new book, Marketing Above the Noise: Achieve Strategic Advantage with Marketing that Matters, click here.   You can connect with Linda on Twitter by clicking here.
If you'd like to check out Marketing Above the Noise on Amazon, click here.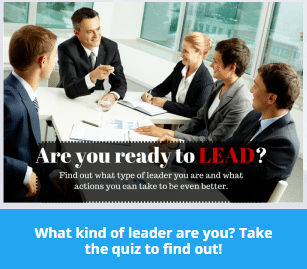 Click here to check out our newest leadership development tool – LEAD – Leadership Education and Development
Steve Caldwell is an executive mentor and coach to managers and leaders who desire to excel in their career and become the leader others want to follow. Steve is a leadership expert, host of the Manager Mojo podcast and author of the book Manager Mojo – Be the Leader Others Want to Follow. (www.ManagerMojo.com)
Steve also coaches his followers not only on how to become great leaders, but how to effectively coach and lead their employees to find satisfaction and fulfillment from their jobs and life.
Having started his work career at the savvy age of 13, Steve is also currently CEO of Predictive People Analytics based in San Francisco, CA, a firm specializing in helping leaders increase sales, reduce turnover, and attract key talent. (www.PredictivePeopleAnalytics.com)