 Podcast: Play in new window | Download
Subscribe: Apple Podcasts | Google Podcasts | RSS | More
Learn the Dance of the Naked Autocrat
Successful leaders are not people pleasers. They are future-creators pursuing the right purpose backed by the right values. People desire strong leaders. They want to understand where they are going and that it is a better place than where they are today. To be successful at managing that dance, leaders must be autocrats. But today's autocrat doesn't bury the team with rules, procedures and policies, they give them the freedom to operate within a set of values. Be autocratic about values and purposes while remaining super humble and respectful of people. Rajeev Peshawaria asked 16,000 people in 28 countries, and without exception autocratic leaders were preferred. Does that surprise you? Learn more about Rajeev Peshawaria's research findings and find out why you need to stop trying to please people. Hold them accountable and find those who will follow in your footsteps.
Learn more about Rajeev Peshawaria by visiting his websites Iclif.org and RajeevPeshawaria.com.  You can also connect with him on Twitter and LinkedIn.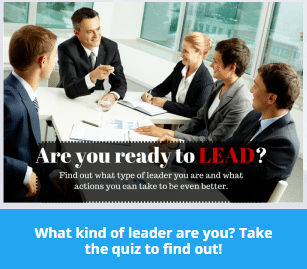 Click here to check out our newest leadership development tool – LEAD – Leadership Education and Development
Steve Caldwell is an executive mentor and coach to managers and leaders who desire to excel in their career and become the leader others want to follow. Steve is a leadership expert, host of the Manager Mojo podcast and author of the book Manager Mojo – Be the Leader Others Want to Follow. (www.ManagerMojo.com)
Steve also coaches his followers not only on how to become great leaders, but how to effectively coach and lead their employees to find satisfaction and fulfillment from their jobs and life.
Having started his work career at the savvy age of 13, Steve is also currently CEO of Predictive People Analytics based in San Francisco, CA, a firm specializing in helping leaders increase sales, reduce turnover, and attract key talent. (www.PredictivePeopleAnalytics.com)