 Podcast: Play in new window | Download
Subscribe: Apple Podcasts | Google Podcasts | RSS | More
Leaders Must Get in Position to be in Position
Are you in position to be in a position for success? As a leader, you have the ability to see the big picture and to think strategically. Often that type of thinking doesn't lend itself to easily being able to see the first step toward getting to that picture. Maybe you need to hire a new COO. Contacting a head-hunter and looking for a replacement probably isn't your best first step. Being able to achieve an end result requires taking a step back to review what is necessary to make it happen. For many of you, that will involve painstaking, detailed thinking. If you need the team to be in a position to achieve success, be sure to get them in the position they need to be in first. Stop jumping around. Get in position to be in position, and you'll be the leader everyone consults when success is the end goal.
You can learn more about Ken Larson by visiting his website and going to is profile on LinkedIn.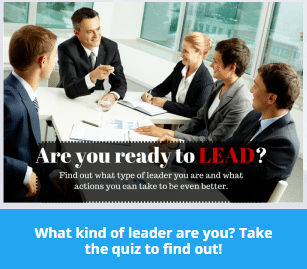 Click here to check out our newest leadership development tool – LEAD – Leadership Education and Development 
Steve Caldwell is an executive mentor and coach to managers and leaders who desire to excel in their career and become the leader others want to follow. Steve is a leadership expert, host of the Manager Mojo podcast and author of the book Manager Mojo – Be the Leader Others Want to Follow. (www.ManagerMojo.com)
Steve also coaches his followers not only on how to become great leaders, but how to effectively coach and lead their employees to find satisfaction and fulfillment from their jobs and life.
Having started his work career at the savvy age of 13, Steve is also currently CEO of Predictive People Analytics based in San Francisco, CA, a firm specializing in helping leaders increase sales, reduce turnover, and attract key talent. (www.PredictivePeopleAnalytics.com)