 Podcast: Play in new window | Download
Subscribe: Apple Podcasts | Android | Google Podcasts | RSS | More
The Leader's Guide to Capitalism – a podcast on the valuable fundamentals of Capitalism and how it benefits societies
Capitalism gets a bad rap. Have you ever heard someone declare that a business has earned too much money or someone is paid too much? They simply do not understand capitalism and how essential it is for the success of you and your business. Capitalists are motivated to add value through their products and services, and therefore to the world. That is a good thing. Our Founding Fathers understood the value of allowing individuals to apply their hard work ethic to selling a value-added product and how the rewards benefit many. It is what makes a country like the United States so successful. There is a myth that capitalism only benefits the wealthy. That is simply not true, as there is example after example of poor individuals who offer value to the market and become wealthy. The opposite of capitalism is socialism, which returns all profit to the State and is a disincentive for hard workers to apply themselves. Consequently, the State perishes. Continue focusing on adding value for your customers and you will reap well-deserved financial rewards. Congratulations! It was a win/win, and that's a good thing.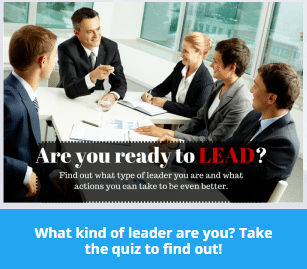 Click here to check out our newest leadership development tool – LEAD – Leadership Education and Development 
Steve Caldwell is an executive mentor and coach to managers and leaders who desire to excel in their career and become the leader others want to follow. Steve is a leadership expert, host of the Manager Mojo podcast and author of the book Manager Mojo – Be the Leader Others Want to Follow. (www.ManagerMojo.com)
Steve also coaches his followers not only on how to become great leaders, but how to effectively coach and lead their employees to find satisfaction and fulfillment from their jobs and life.
Having started his work career at the savvy age of 13, Steve is also currently CEO of Predictive People Analytics based in San Francisco, CA, a firm specializing in helping leaders increase sales, reduce turnover, and attract key talent. (www.PredictivePeopleAnalytics.com)