 Podcast: Play in new window | Download
Subscribe: Apple Podcasts | Google Podcasts | RSS | More
Leaders Should Focus on Building Happy Teams 
A big portion of life is spent working, so it is incumbent upon each one of us to be sure we are happy doing what we do. Happy people are more productive because their work feeds their soul, not just the pocketbook. However, we've all meant unhappy people in the workplace who blame their unhappiness upon the boss or others and whose negativity can easily bring others around them down. Leaders should understand their role in creating a happy team, and it begins with curiosity. Be curious about what motivates each team member. Be curious of what they want to achieve in work. Your curiosity makes team members feel like you care, and from that caring you will develop a happy team who will move mountains. Gain the reputation of being the manager everyone wants to work for. Be happy and make those around you happy, too.
Connect with Dr. McKee on Facebook and Twitter, and visit her website to learn more about her work and newest book, How to Be Happy at Work.  You can check out her book on Amazon by clicking here.
Looking for a location for your next business conference, to spend time with someone you love, or to experience awesome golf?  Check out The Coeur d'Alene Resort in Coeur d'Alene, ID.  The staff and service are spectacular, and you will experience a game of golf like few others.  You will also get to play on the world's only floating green.  The Resort, golf, and the Coeur d'Alene area are beautiful venues to visit again and again.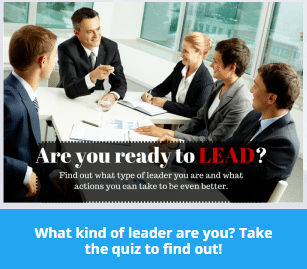 Click here to check out our newest leadership development tool – LEAD – Leadership Education and Development
Steve Caldwell is an executive mentor and coach to managers and leaders who desire to excel in their career and become the leader others want to follow. Steve is a leadership expert, host of the Manager Mojo podcast and author of the book Manager Mojo – Be the Leader Others Want to Follow. (www.ManagerMojo.com)
Steve also coaches his followers not only on how to become great leaders, but how to effectively coach and lead their employees to find satisfaction and fulfillment from their jobs and life.
Having started his work career at the savvy age of 13, Steve is also currently CEO of Predictive People Analytics based in San Francisco, CA, a firm specializing in helping leaders increase sales, reduce turnover, and attract key talent. (www.PredictivePeopleAnalytics.com)