 Podcast: Play in new window | Download
Subscribe: Apple Podcasts | Android | Google Podcasts | RSS | More
Is it Just About the Money?
For most people, money as a long-term motivator comes up short. It is quite common for individuals to get promoted into management because they are excellent individual contributors. That's when they realize there are financial benefits from being a successful leader. However, statistics show that 52% of those people will fail. Why? Their focus is in the wrong place. The money motivator only goes so far as the challenges of leadership start tugging and pulling. It can be difficult to lead others, and some become so frustrated they resort to micro-managing or ordering rather than leading. Watch out! Rather than push your way to success, a focus on increasing your management and leadership skills is likely the route to an ever-increasing paycheck. If you don't seek the training needed, you may be promoted to your level of incompetence and become one of those statistics. Start making career choices that produce results that sincerely contribute to your joy and happiness, and move money down the list. Long term prosperity is found when you are helping others succeed. And I'll bet your happiness resides there too!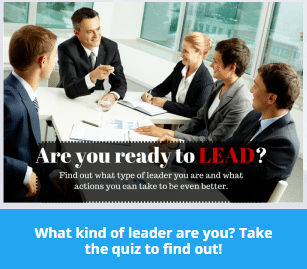 Click here to check out our newest leadership development tool – LEAD – Leadership Education and Development
Steve Caldwell is an executive mentor and coach to managers and leaders who desire to excel in their career and become the leader others want to follow. Steve is a leadership expert, host of the Manager Mojo podcast and author of the book Manager Mojo – Be the Leader Others Want to Follow. (www.ManagerMojo.com)
Steve also coaches his followers not only on how to become great leaders, but how to effectively coach and lead their employees to find satisfaction and fulfillment from their jobs and life.
Having started his work career at the savvy age of 13, Steve is also currently CEO of Predictive People Analytics based in San Francisco, CA, a firm specializing in helping leaders increase sales, reduce turnover, and attract key talent. (www.PredictivePeopleAnalytics.com)