 Podcast: Play in new window | Download
Subscribe: Apple Podcasts | Android | Google Podcasts | RSS | More
Is It Entitlement or Conditioning? Expectations of Millennials 
Is it possible for a group of 80 million people to feel entitled, or have they been conditioned to expect certain things? They didn't request a trophy or sticker when doing something, it was given to them as future encouragement. And it worked. As you have progressed in your leadership journey, you may have learned that ideas and thoughts need to be expressed in ways that can be understood. You wouldn't speak French to someone who only understood Russian. As with all people, when you understand where they are coming from (or the 'language' they understand) you will be on the road to a successful relationship and the development of a potential star employee for your business. Lee Caraher hired her first Millennial several years ago, and on her first day of work she brought her dog and left at 3:00 to visit her mother. Lee was beside herself, yet she took the time to understand the 'language' and learned how to communicate in ways that could be heard. They were also ways that created a rock star employee. Learn from Lee's experience in this podcast.
Learn more about Lee Caraher by visiting her website and connecting with her on Twitter.  You can also check out her book Millennials & Management: The Essential Guide to Making it Work at Work by clicking the link.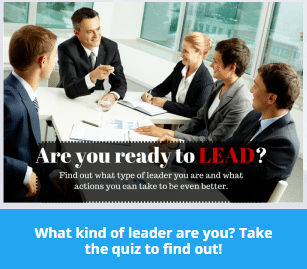 Click here to check out our newest leadership development tool – LEAD – Leadership Education and Development  
Steve Caldwell is an executive mentor and coach to managers and leaders who desire to excel in their career and become the leader others want to follow. Steve is a leadership expert, host of the Manager Mojo podcast and author of the book Manager Mojo – Be the Leader Others Want to Follow. (www.ManagerMojo.com)
Steve also coaches his followers not only on how to become great leaders, but how to effectively coach and lead their employees to find satisfaction and fulfillment from their jobs and life.
Having started his work career at the savvy age of 13, Steve is also currently CEO of Predictive People Analytics based in San Francisco, CA, a firm specializing in helping leaders increase sales, reduce turnover, and attract key talent. (www.PredictivePeopleAnalytics.com)