 Podcast: Play in new window | Download
Subscribe: Apple Podcasts | Google Podcasts | RSS | More
Data Visualization is a Valuable Tool for Leaders
Understanding financials is a critical responsibility of the manager and leader. You also must be able to communicate the value of those numbers effectively. Too often presentations will be planned to educate, inform and gain consensus, but end up being dull, boring and confusing. Not enough time is spent giving thought to the value of the information in order to gain agreement and move ideas forward. How well do you understand the numbers that are driving your business? How well can you communicate the value of that information to those who do not understand yet have a role in helping ideas come to fruition? If you are in a position of leading others to desired outcomes, of presenting ideas and gaining support, or to educate and inform others of the success your team is having, it is incumbent to understand the importance of data visualization and how it plays a role in the success of you and others.
Learn more about Dr. Sosulski by visiting her website and connecting on Twitter and LinkedIn.  Learn more about her new book, Data Visualization Made Simple: Insights Into Becoming Visual, by clicking the link.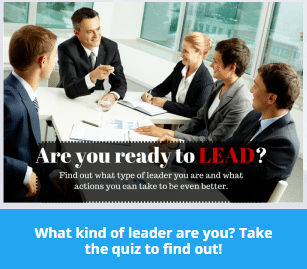 Click here to check out our newest leadership development tool – LEAD – Leadership Education and Development 
Steve Caldwell is an executive mentor and coach to managers and leaders who desire to excel in their career and become the leader others want to follow. Steve is a leadership expert, host of the Manager Mojo podcast and author of the book Manager Mojo – Be the Leader Others Want to Follow. (www.ManagerMojo.com)
Steve also coaches his followers not only on how to become great leaders, but how to effectively coach and lead their employees to find satisfaction and fulfillment from their jobs and life.
Having started his work career at the savvy age of 13, Steve is also currently CEO of Predictive People Analytics based in San Francisco, CA, a firm specializing in helping leaders increase sales, reduce turnover, and attract key talent. (www.PredictivePeopleAnalytics.com)