 Podcast: Play in new window | Download
Subscribe: Apple Podcasts | Android | Google Podcasts | RSS | More
Is Clutter Negatively Impacting Your Leadership? 
Over-packed To Do lists, stacked folders and stuffed files can be signs of ineffective leadership. When we are surrounded by too much clutter, that distraction gets in the way of allowing us to effectively process information. The clutter needs to go so that we can free the 'brain space' for more important information. Is your To Do list so packed you can't decide what to do next? Are you managing so much paper that you waste time searching for items that get buried in the piles? Do you try to file things but can't fit another piece into already over-stuffed drawers? Sounds like you may need the tips of a professional organizer who can get you on the road to decluttering so that you can become the powerful leader you are meant to be.
You can connect with Rick at www.TheFunctionalOrganizer.com and email him at [email protected] 
Check out his book, Make Room for Clarity: Getting Rid of the Clutter That Gets in Your Way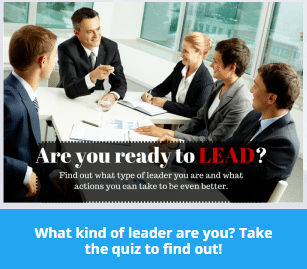 Click here to check out our newest leadership development tool – LEAD – Leadership Education and Development 
Steve Caldwell is an executive mentor and coach to managers and leaders who desire to excel in their career and become the leader others want to follow. Steve is a leadership expert, host of the Manager Mojo podcast and author of the book Manager Mojo – Be the Leader Others Want to Follow. (www.ManagerMojo.com)
Steve also coaches his followers not only on how to become great leaders, but how to effectively coach and lead their employees to find satisfaction and fulfillment from their jobs and life.
Having started his work career at the savvy age of 13, Steve is also currently CEO of Predictive People Analytics based in San Francisco, CA, a firm specializing in helping leaders increase sales, reduce turnover, and attract key talent. (www.PredictivePeopleAnalytics.com)