 Podcast: Play in new window | Download
Subscribe: Apple Podcasts | Android | Google Podcasts | RSS | More
The #1 Trait of an Authentic Leader 
Are you an authentic leader and do you know what that means? The lack of clarity can be a serious stumbling block to successful leadership. Being self-aware and having clarity about one's strengths and weaknesses is critical to the authentic leader. How many truly good leaders do you know who are indecisive, poor communicators and unable to structure and manage a team? I say that would be – NONE. Great leaders understand who they are, have clarity about their weaknesses and know where they are going. Have you found yourself getting caught in the mire of the corporate world, losing sight of who you are and where you want to go? You are not alone, and it is important to begin taking steps toward gaining the clarity and self-awareness you desire. This podcast can help you get started.
To learn more about Norma Hollis, visit www.AuthenticityAssessment.com  and  www.NormaSpeaks.com.  She can also be found on Facebook.  Check out Norma's book 10 Steps to Authenticity: Creating a Rewarding and Satisfying Life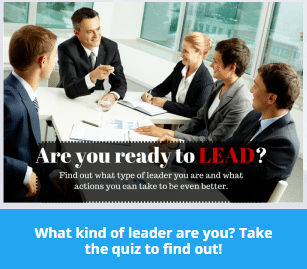 Click here to check out our newest leadership development tool – LEAD – Leadership Education and Development
Steve Caldwell is an executive mentor and coach to managers and leaders who desire to excel in their career and become the leader others want to follow. Steve is a leadership expert, host of the Manager Mojo podcast and author of the book Manager Mojo – Be the Leader Others Want to Follow. (www.ManagerMojo.com)
Steve also coaches his followers not only on how to become great leaders, but how to effectively coach and lead their employees to find satisfaction and fulfillment from their jobs and life.
Having started his work career at the savvy age of 13, Steve is also currently CEO of Predictive People Analytics based in San Francisco, CA, a firm specializing in helping leaders increase sales, reduce turnover, and attract key talent. (www.PredictivePeopleAnalytics.com)