 Podcast: Play in new window | Download
Subscribe: Apple Podcasts | Android | RSS | More
Why Star Performers Can Fail as Leaders – an interview with Donna Evans, founder of Team Building for Success
The star performer is promoted into a management role. They weren't hired for this responsibility, but now they have it.  It's an age-old story.  Little training will likely be offered, so it's up to the new manager to figure out how to be successful, because once you fail as a manager you may not get a second chance. While leadership has never been easy, there are consistent practices that successful leaders follow to make their teams and themselves successful. Don't wait for your employer to send you to training before taking steps to educate yourself. In fact, becoming an effective leader requires consistent training over years as your knowledge, teams and business evolve. You can start here to get on the path to current and future success.
You can connect with Donna on LinkedIn or visit her website at www.TeamBuildingforSuccess.com 
To check out her book, The Successful Manager's Roadmap: 5 Steps to Building a High Performing Team, click here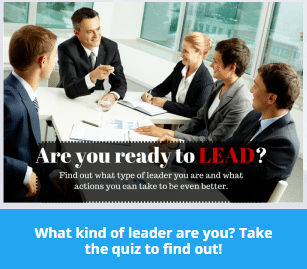 Click here to check out our newest leadership development tool – LEAD – Leadership Education and Development 
Steve Caldwell is an executive mentor and coach to managers and leaders who desire to excel in their career and become the leader others want to follow. Steve is a leadership expert, host of the Manager Mojo podcast and author of the book Manager Mojo – Be the Leader Others Want to Follow. (www.ManagerMojo.com)
Steve also coaches his followers not only on how to become great leaders, but how to effectively coach and lead their employees to find satisfaction and fulfillment from their jobs and life.
Having started his work career at the savvy age of 13, Steve is also currently CEO of Predictive People Analytics based in San Francisco, CA, a firm specializing in helping leaders increase sales, reduce turnover, and attract key talent. (www.PredictivePeopleAnalytics.com)